A final decision on new runways has been postponed until at least July of this year.  
Scroll down more news and briefings on a 3rd runway
Heathrow Today
'Give us a Break from the Noise'

May people are in despair about the constant noise over their heads.  95% of the emails HACAN gets that contain a complaint are from areas which get no respite from the noise.  Read more here:  
http://hacan.org.uk/blog/?p=477
In the long-run there is hope that more communities will get predicable periods of relief from the noise – http://hacan.org.uk/blog/?p=470 – but people in the noise ghettos are looking for help now.
Check out our flight paths button for up-to-date developments:  http://hacan.org.uk/flight-paths-explained/
More on the 3rd Runway
Short Briefing
Booklet Heathrow 3rd Runway
and video on why a 3rd runway could curtail growth a airports outside London and the South East. 
Why a 3rd runway is undeliverable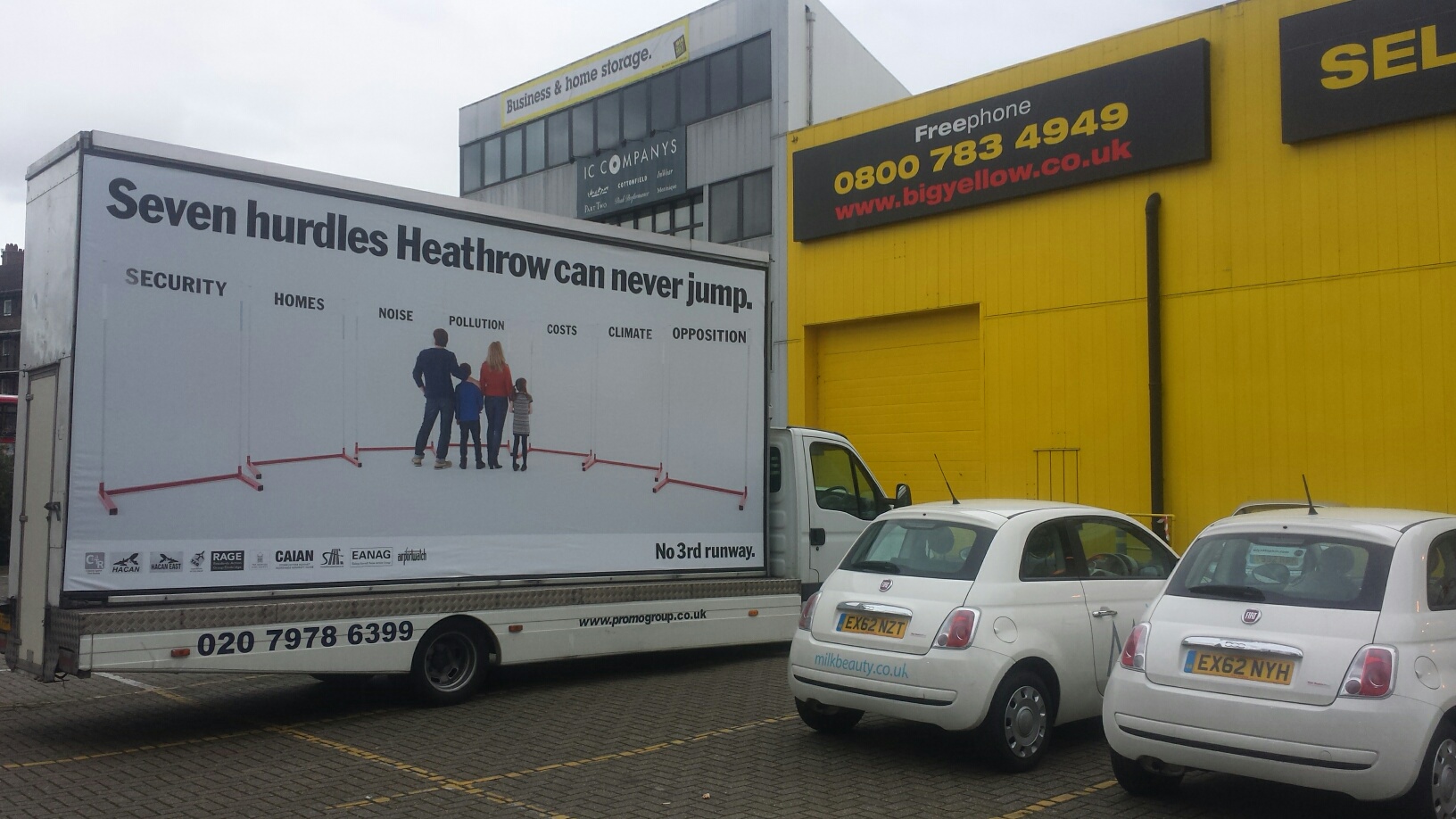 7 easy-to-read briefing sheets spelling out the 7 reasons why a 3rd runway cannot be delivered
READ: 20 Things To Know About A 3rd Runway

Download our Briefings in PDF format: Third Runway timeline, Third Runway at Heathrow FAQ
An independent Mori Poll shows that just 13.2% of Britons back a third runway at Heathrow.
Help us by joining our cause and helping the campaign against a third runway here.
Our Flickr page has great photos of pictures of recent campaigning  events – check it out to see the range of protests that have been taking place 
Residents speak out
Watch one Sipson resident's plea for politicians to come to the villages to see where their decision will have most impact:
As Hacan's new YouTube series proves, residents across London and beyond are affected by Heathrow noise and the threat of expansion.
View the new video series in the player below, or click 'Playlist' to browse the collection
HACAN campaigns to stop further expansion of Heathrow and to cut the noise people hear from the existing airport. Find out more here.