by John Stewart
Here's your starter for 10.  How many times during a typical year has the east wind blown above 5 knots between lunchtime Saturday and lunchtime Sunday? 
The question is of more than quiz trivia interest to people in South East London because it is the only time many of them get a break from aircraft noise.
 Here's how it works:
West Wind: Planes landing at Heathrow; can be over 40 an hour
East Wind:  Usually no Heathrow planes, but London City aircraft land in their concentrated corridor over swathes of SE London
Light East Wind:  Heathrow planes still landing (because they only switch when the wind gets above about 5 knots) but City planes are also landing (because they switch immediately wind direction changes). Total can be over 50 planes an hour.
East wind above 5 knots Sat lunch – Sun lunch:  No planes!  Heathrow aircraft are landing over Windsor; and London City is shut.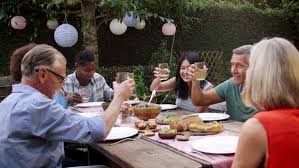 Last year because of the beast from the east and its summer cousin we saw a lot of east wind but in a typical year it just blows about 30% of the time.  How often is it over 5 decibels?  I'm not sure.  And how often is it over 5 decibels between Saturday lunch time and Sunday lunchtime?  Even less. But that is the only time many in SE London get a break from the noise.
Heathrow and London City have started talking.  When Heathrow introduces its new flight paths after 2025, there is the opportunity to provide respite through the introduction of multiple rotating flights (particularly if London City will play ball and remove its current single concentrated flight path).  In the shorter term HACAN is speaking with both the airports and NATS to look at what could be done to ease the situation.
A bonus mark to those of you who added Christmas Day:  City Airport is closed and an east wind above about 5 knots means Heathrow planes land over Windsor.