Heathrow still in a noisy league of its own
The numbers are taken from the latest noise action plans published by the UK airports in early 2019.
And Heathrow tops the European league: http://hacan.org.uk/wp-content/uploads/2020/06/European-Airports-numbers-impacted.pdf
Many people are in despair about the constant noise over their heads. 95% of the emails HACAN gets contain a complaint are from areas which get no respite from the noise. Read more here
Read why HACAN backs respite here
We also get a lot of questions about the metrics used to measure noise annoyance. A short HACAN paper explaining noise metrics.
And why Heathrow is using much better metrics to measure noise annoyance than before: click here
ExPlane is a new app to measure aviation noise which the public can use. See here
Here's a list of the European airports which overfly the most people: http://hacan.org.uk/wp-content/uploads/2020/04/European-Airports-numbers-impacted-2.pdf
Not just a West London problem – people relate their experiences on video of living with aircraft noise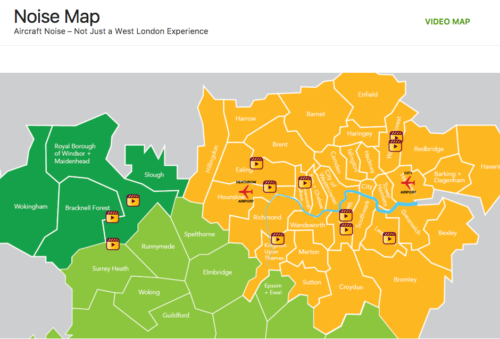 Click here to look at the videos: http://map.hacan.org.uk/