'Night Flights Revisited'
8th April 2019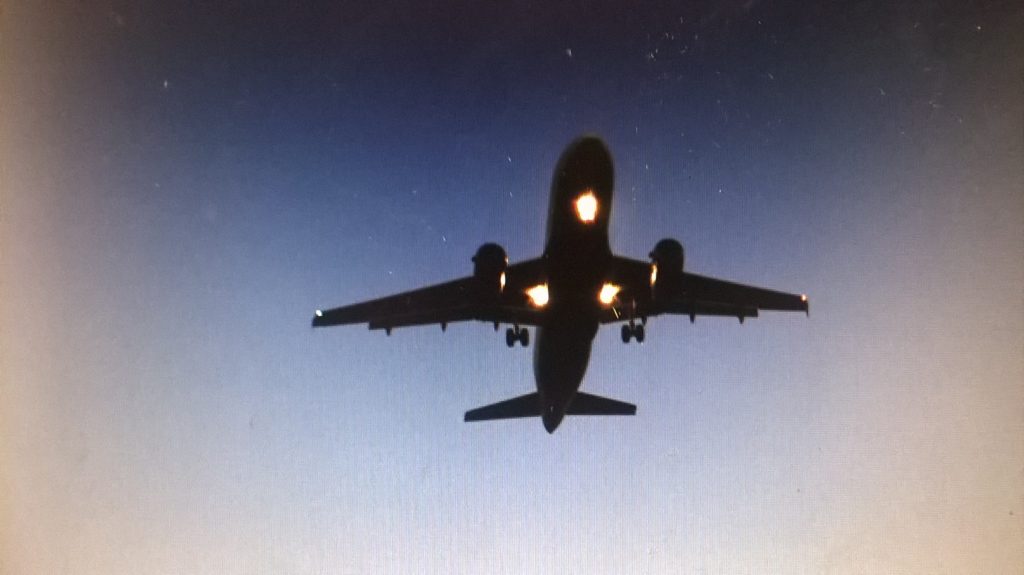 A new publication from HACAN arguing that the Green Paper is the ideal opportunity for the Government to re-examine the whole question of night flights at airports across the country:  http://hacan.org.uk/wp-content/uploads/2019/04/Night-Flights-Revisited.pdf
London City: the little airport with the big noise footprint
8th April 2019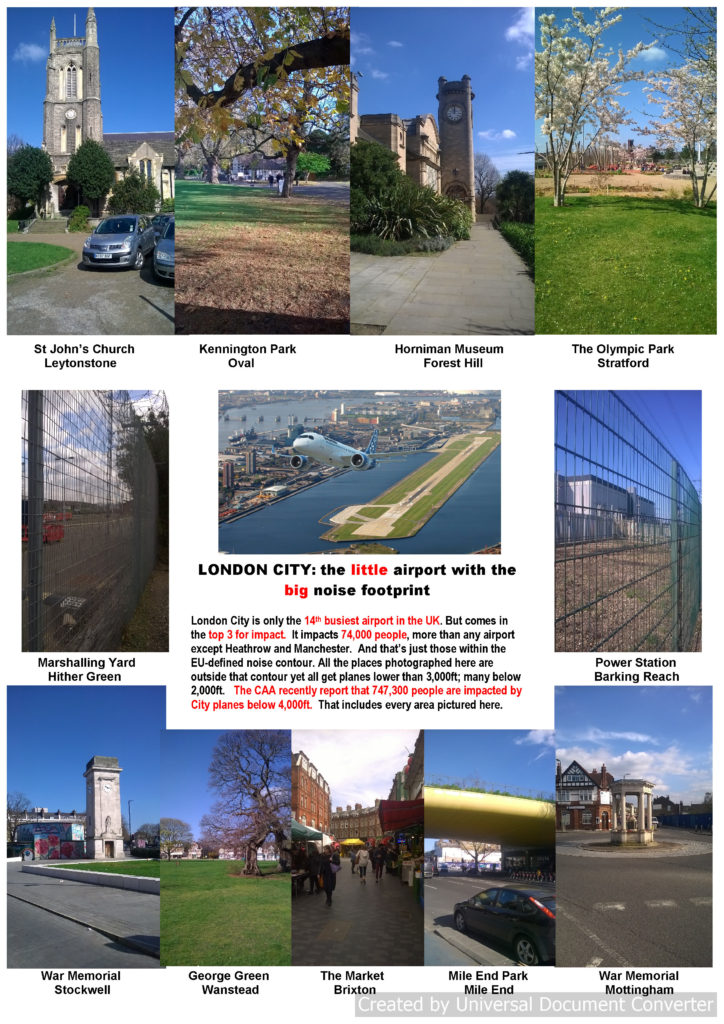 Many of these areas are also overflown by Heathrow aircraft.  Both Heathrow and London City are reassessing their current flight paths.  HACAN is pressing that they coordinate their new flight paths to minimise the areas overflown by both airports.  For more details on London City photo-montage: http://www.hacaneast.org.uk/news   
Aviation Green Paper Out for Consultation
23rd March 2019
The Government published its Green Paper with proposals for its new aviation strategy at the end of last year which it will finalise and release in the second half of 2019.  The consultation will end on 20th June 2019 It is an important document.  It sets out proposals for UK aviation policy until 2050.
The consultation was originally due to close on 11th April but has been extended to 20th June 2019 in part, allow comment to be made on the Committee on Climate Change report due in May.
For more details of the consultation, plus HACAN's briefing on it:https://hacan.org.uk/?p=5068
3rd Runway Court Challenge Verdict Expected by June
The legal challenge to the Government's decision to approve the  3rd Runway in principle finished in the High Court on 22nd March, with a decision expected within a couple of months. For more details: https://hacan.org.uk/?p=5116
We have had a lot of questions about a Land Referencing letter some of you will have received from Heathrow.  More details on what it is: https://hacan.org.uk/?p=5071 
A Flight Path Revolution
23rd March 2019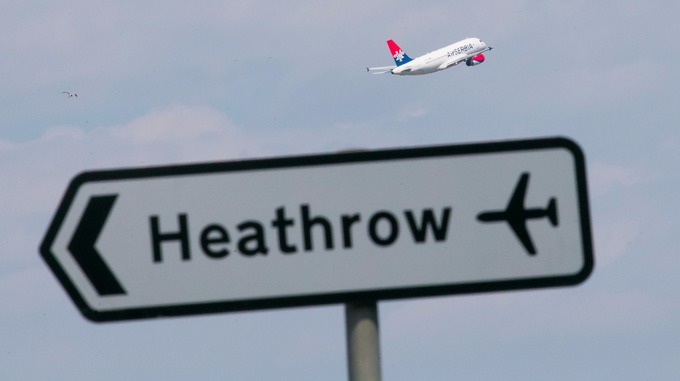 Heathrow is planning the biggest change to its flights paths since it opened in 1946.  It will have a fundamental impact on residents. The consultation closed on 4th March.
For more details on the proposals:  Heathrow Flight Path Consultation: January to March 2019: Details on consultation and responses  
 In June 2019, as part of a wider consultation on its 3rd runway proposals, Heathrow will consult further on flight paths but we won't see the proposed new detailed flight paths until about 2021.
You can find maps of flight paths on Heathrow's website: http://www.heathrow.com/noise/facts,-stats-and-reports/operational-data/annual-flight-maps
You can also track flights as they land and take-off: http://webtrak5.bksv.com/lhr4
And you can see what the flight pattern was like over your house during the past six years: http://xplane.bksv.com/xplane/
Check out our flight paths button for info about current flight paths and up-to-date developments, including some Heathrow initiatives to reduce the noise from planes in flight:  https://hacan.org.uk/?page_id=3311
Heathrow still in a noisy league of its own
The numbers are taken from the latest noise action plans published by the UK airports in early 2019.
Many people are in despair about the constant noise over their heads.  95% of the emails HACAN gets contain a complaint are from areas which get no respite from the noise.  Read more here: http://hacan.org.uk/blog/?p=477
Read why HACAN backs respite: http://hacan.org.uk/blog/?p=486
We also get a lot of questions about the metrics used to measure noise annoyance. A short HACAN paper explaining noise metrics:  https://hacan.org.uk/wp-content/uploads/2018/11/Metrics-1.pdf
And why Heathrow is using much better metrics to measure noise annoyance than before: http://hacan.org.uk/wp-content/uploads/2018/11/Metrics-Heathrow-1.pdf
ExPlane is a new app to measure aviation noise which the public can use.  See https://explane.org/ 
Not just a West London problem – people relate their experiences on video of living with aircraft noise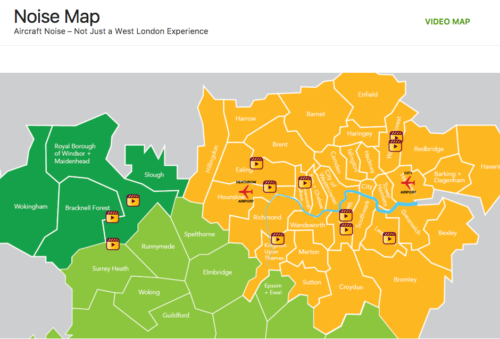 Click here to look at the videos: http://map.hacan.org.uk/
The impact of a Third Runway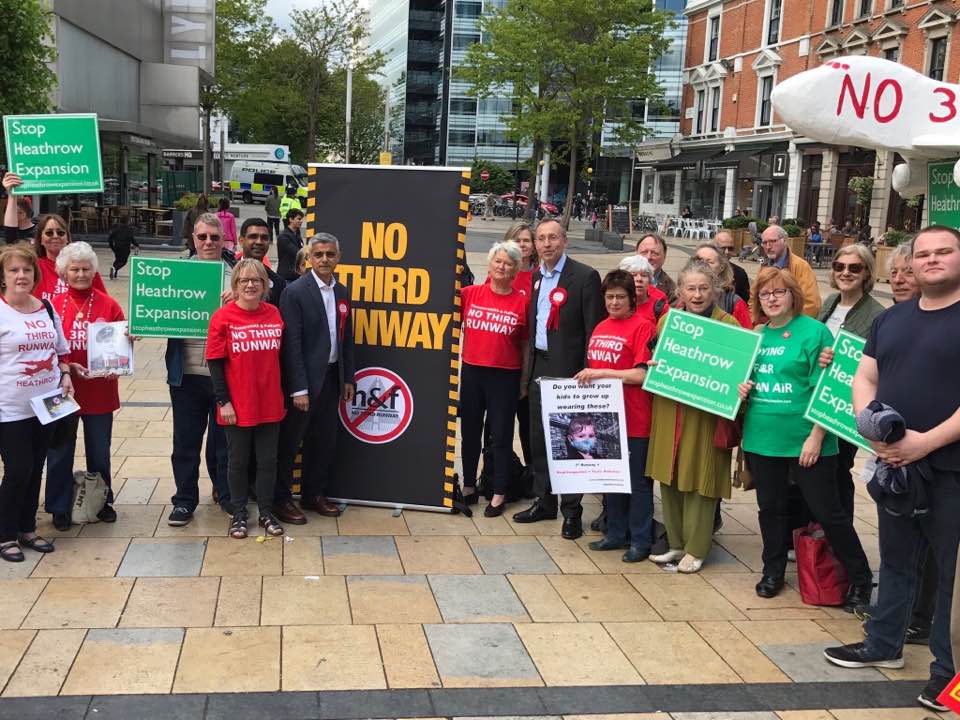 A new runway at Heathrow would mean just over 700 extra flights each day.  A total of 760,000 planes would use the airport.  Currently there is an annual cap on  flight numbers of 480,000.  A third runway would mean people in West London under the existing flight paths will lose part of the half day's break from the noise they currently enjoy. It would of course also mean many people under an arrivals or departure runway for the first time. On March 21st 2017 a new coalition was launched to oppose a third runway at Heathrow.  The No 3rd Runway Coalition consists of 18 organisations and is backed by MPs, peers and local authorities. For details of the key groups, including local groups you may want to join: http://hacan.org.uk/links-to-key-organisations/    
A third runway is not yet a done deal.  The outcome of the legal challenge is still unknown.  The proposals will need to go before a Planning Inquiry and, of course, a new Prime Minister or Government could take a different approach. Theresa May has fiercely opposed Heathrow expansion in the past.  For details see: http://wp.me/p5NPQ9-Wg
See reports section for third runway related reports and briefings: https://hacan.org.uk/?p=5024
Our Flickr page has great photos of pictures of campaigning  events – check it out to see the range of protests that have been taking place 
Timetable of Key Events
Mid-December 2018: Department for Transport launched consultation on its Aviation Green Paper. Closes 20th June. o
8th January 2019: Heathrow consulted on stage 2 of its proposed new flight paths.  Consultation closed 4th March
Mid-March 2019: Legal challenges against third runway held in heard in the High Court, with decision expected April/May 2019
June 2019: Heathrow expected to launch its main consultation on its 3rd runway proposals, including its framework for managing noise.
Late 2019: Government publishes White Paper
2020: Heathrow to present its 3rd runway proposals to a Planning Inquiry. Recommendation to the Secretary of State for Transport expected 2021.
2021:  Final consultation on new detailed flight paths expected
2025/6:  If all the hurdles are overcome, Heathrow expects to open new runway