Heathrow suspends work on 3rd Runway 
15/03/20
Heathrow has suspended work on a 3rd runway until its future becomes clearer.  That means that the short consultation planned for this Spring will not happen.  Heathrow had intended to submit its planning application in the autumn for consideration at a Planning Inquiry.  That has been put on hold.
Heathrow seeks leave to appeal to Supreme Court
15/03/20
Heathrow is seeking leave to appeal to the Supreme Court regarding the Court of Appeal's decision that the Government National Policy Statement is illegal (see story below).  The decision whether or not to grant Heathrow leave to appeal is expected to be taken by 16th April but the actual hearing could be months away.
Scroll down for impact on flight path changes
New Report:  London City has overestimated economic benefits of expansion by up to 50% 
19/03/20
A major report, published today, has found London City Airport has overestimated the economic benefits of its expansion proposals by as much as 50%.  The report, commissioned by campaign group HACAN East from the independent Dutch consultants CE Delft (2), shows that the benefits of the proposed expansion would be over £200 million less than the airport has claimed.
The full report: http://hacan.org.uk/wp-content/uploads/2020/03/CE_Delft_190363_Review_of_the_economic_impact_analysis_of_the_expansion_of_London_City_Airport.pdf
A  short briefing on the report:  http://hacan.org.uk/wp-content/uploads/2020/03/CE-Delft-report-briefing.pdf
For more information:  www.hacaneast.org.uk  
Court rules Government policy on 3rd Runway illegal
28/2/20
The Court of Appeal  ruled that the Government's policy on a third runway at Heathrow was illegal. It found that the Department for Transport should have taken the climate change implications of the Paris Agreement into account when drawing up the National Policy Statement which outlined its plans for a third runway. The court invited the Government to review the climate section of the National Policy Statement.
What the court ruling means
(This is a longer piece than we normally put on our home page but we feel the potential importance of the decision justifies it – if you want to send this story as link, use https://hacan.org.uk/?p=5971) 
The National Policy Statement on Airports (NPS), drawn up by the Department for Transport, put forward the case for a third runway at Heathrow.
In June 2018 the House of Commons overwhelmingly voted in favour of the NPS by 415 votes to 119.
That gave Heathrow the green light to draw up detailed plans for the new runway.  Those plans would need to be put to be put to a Public Inquiry but the principle of a third runway had been agreed by Parliament.
What the Court of Appeal found was that the NPS was unlawful because it had not taken into consideration the Paris Agreement and the commitment to achieve net-zero carbon emissions by 2050.
Here is the key paragraph of the judgement:

" Our decision should be properly understood. We have not decided, and could not decide, that there will be no third runway at Heathrow. We have not found that a national policy statement supporting this project is necessarily incompatible with the United Kingdom's commitment to reducing carbon emissions and mitigating climate change under the Paris Agreement, or with any other policy the Government may adopt or international obligation it may undertake. The consequence of our decision is that the Government will now have the opportunity to reconsider the ANPS in accordance with the clear statutory requirements that Parliament has imposed (paragraph 285)."
The Court has not said there will be no third runway but is inviting the Government to reconsider and amend what the NPS about the third runway in order to take account of the Paris Agreement.
In normal circumstances that it what a Government would do so that the project would be delayed rather than abandoned.  But it is widely assumed that the Prime Minister Boris Johnston, a long-standing opponent of Heathrow, will amend the NPS to kill off a third runway.
Transport Secretary Grant Shapps in a statement to Parliament yesterday, said: "The court's judgment is complex and requires careful consideration. We will set out our next steps in due course".
The NPS, for example, could be amended to allow expansion at other airports instead of the third runway at Heathrow.  That is what Grant Shapps hinted at in his statement.
"We fully recognise the importance of the aviation sector for the whole of the UK economy. The UK's airports support connections to over 370 overseas destinations in more than 100 countries facilitating trade, investment and tourism. It facilitates £95.2 billion of UK's non-EU trade exports; contributes at least £14 billion directly to GDP; supports over half a million jobs and underpins the competitiveness and global reach of our national and our regional economies. Under our wider "making best use" policy, airports across the UK are already coming forward with ambitious proposals to invest in their infrastructure".
The Government has said that it will not appeal to the Supreme Court to get yesterday's decision overturned.
Heathrow will appeal to the Supreme Court but might struggle to overturn yesterday's decision without Government backing.
It is expected that Heathrow will continue to draw up, and consult on, its detailed plans for a third runway while the appeal is being taken to the Supreme Court.
Except for the ruling on climate change, the Court found all other aspects of the NPS – on noise, air pollution etc – were lawful.
Appeal Court's summary of its Judgement:  https://www.judiciary.uk/wp-content/uploads/2020/02/Heathrow-summary-of-judgments-26-February-2020-online-version.pdf
Full Judgement:-  https://www.judiciary.uk/judgments/r-friends-of-the-earth-v-secretary-of-state-for-transport-and-others/
What will the Government do if it drops a third runway? It is clear from Shapps statement to Parliament that it will encourage expansion to take place at other airports.  I suspect, too, that Heathrow will come back with plans to increase the number of flights using the airport by abandoning/reducing the half day's runway alternation enjoyed by communities in West London.  There might also be a push from the airlines for more night flights.
The re-organisation of Heathrow's flight paths will continue as it has been driven by new technology not by the third runway.
The ruling could have implications for other large projects.  The Court has ruled that projects must be assessed to ensure they adhere to the Paris Agreement and ate compatible with achieving a zero-carbon target by 2050. There are being questions raised today over the Government's £28bn road building programme.   And, although the Paris Agreement regulations are carried out on a national basis, other countries will be looking with interest at this judgement. 
Flight Paths: our top topic
Flight paths are the top topic people search for on our site. For basic information, click on the side-bar or scroll down this page. We are always happy to answer your questions. Email johnstewart2@btconnect.com
You might be interested in our 2017 report on London's Most Overflown Boroughs (includes Heathrow and London City aircraft): report
Have flight paths changed?
We get more emails and queries about this than anything else. The answer is that since 1996 there have been no formal changes.  But two things have happened.  Over the last decade or so departures have become increasingly concentrated down the centre-line of the Noise Preferential Routes (the three mile wide area they must stay in when leaving the airport) and the corridors used for arrivals have become more concentrated.  It means some areas are getting many more planes and others less.
Additionally, air traffic controllers are permitted to vary the number of planes over individual areas as they guide aircraft in and out of the airport. An increase in flights can also occur if there are more flights arriving from or departing yo particular destinations.
Are aircraft on arrival flying lower?
HACAN carried out a short survey on this in March 2020.  Heights have remained about the same over the last decade.  But there has been an increase in the number of 'super heavy' aircraft which may be why the planes can appear to be lower:  http://hacan.org.uk/wp-content/uploads/2020/03/Heights-of-aircraft-since-2010.pdf
Are aircraft on departure flying lower?
In July 2018 the Civil Aviation Authority published a major report on departures.  It found that some aircraft were lower on departure.  Summary of the report: https://publicapps.caa.co.uk/docs/33/20180719%20CAP1691a%20Departure%20Noise%20Mitigation%20Summary%20Report.pdf 
18 June 2019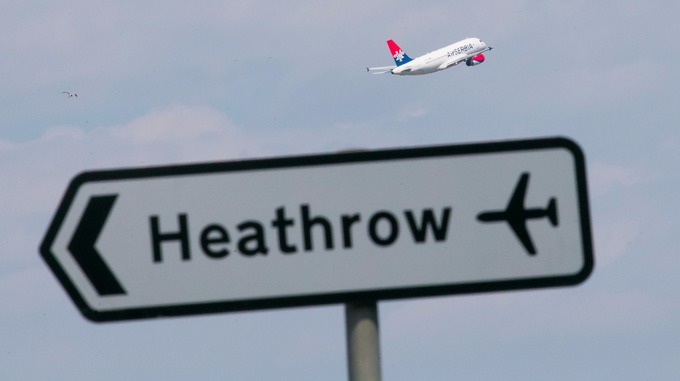 Heathrow  is planning the biggest change to its flights paths since it opened in 1946.  It will have a fundamental impact on residents.  Flight path changes will happen with or without a third runway.  The are technology-driven, not runway-driven.
NOTE THAT THE TIMETABLE FOR THE CHANGES MAY SLIP DUE TO THE COURT OF APPEAL'S RULING ON THE THIRD RUNWAY.  NEW FLIGHT PATHS CANNOT BE FINALISED UNTIL IT IS CLEAR IF HEATHROW IS PLANNING FOR A 2 OR 3 RUNWAY AIRPORT.
We will not know the proposed new flight paths until 2022
Heathrow's major consultation on its flight path options closed on 4th March.
For more details on the proposals:Heathrow Flight Path Consultation: January to March 2019: Details on consultation and responses
The consultation its 3rd runway proposals, also now closed,  included further proposals on night flights, runway alternation and westerly preference as well as Heathrow's proposed noise envelope.
For details read the noise section of the HACAN Briefing
More flight path information:
You can find maps of flight paths on Heathrow's website: http://www.heathrow.com/noise/facts,-stats-and-reports/operational-data/annual-flight-maps
You can also track flights as they land and take-off: http://webtrak5.bksv.com/lhr4
And you can see what the flight pattern was like over your house during the past six years: http://xplane.bksv.com/xplane/
Check out our flight paths button for info about current flight paths and up-to-date developments, including some Heathrow initiatives to reduce the noise from planes in flight:  https://hacan.org.uk/?page_id=3311
HACAN is lobbying for short-term action to improve noise and flight paths.  Read our report: https://hacan.org.uk/?p=5135
Not just a West London problem – people relate their experiences on video of living with aircraft noise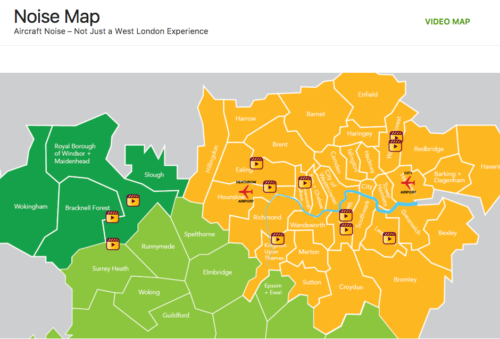 Click here to look at the videos: http://map.hacan.org.uk/
North London campaign forms
29/2/20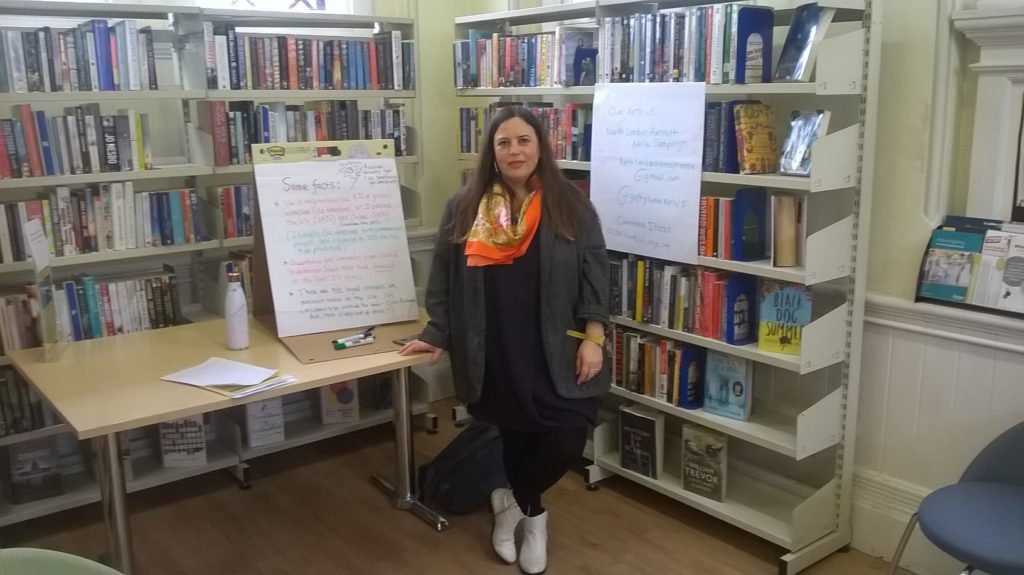 A good inaugural meeting  of the North London Aircraft Noise Campaign, organised by Giovanna Iozzi, took place at the end of February. HACAN will be working with the campaign on a study assessing why people have become more disturbed by aircraft noise in parts of Haringey in recent years.
Video:
Crowded Skies
28th August 2019
Here is a great video HACAN East has produced and released today showing not only what it is like to live with London City – and Heathrow – planes flying overhead but also what possible solutions might look like: https://youtu.be/KAnKUlxg7EY
Heathrow still in a noisy league of its own
The numbers are taken from the latest noise action plans published by the UK airports in early 2019.
Many people are in despair about the constant noise over their heads.  95% of the emails HACAN gets contain a complaint are from areas which get no respite from the noise.  Read more here
Read why HACAN backs respite here
We also get a lot of questions about the metrics used to measure noise annoyance. A short HACAN paper explaining noise metrics.
And why Heathrow is using much better metrics to measure noise annoyance than before: click here
ExPlane is a new app to measure aviation noise which the public can use.  See here
Here's a list of the European airports which overfly the most people:  http://hacan.org.uk/wp-content/uploads/2020/04/European-Airports-numbers-impacted.pdf
The impact of a Third Runway
A new runway at Heathrow would mean just over 700 extra flights each day.  A total of 760,000 planes would use the airport.  Currently there is an annual cap on  flight numbers of 480,000.  A third runway would mean people in West London under the existing flight paths will lose part of the half day's break from the noise they currently enjoy. It would of course also mean many people under an arrivals or departure runway for the first time. On March 21st 2017 a new coalition was launched to oppose a third runway at Heathrow.  The No 3rd Runway Coalition consists of 18 organisations and is backed by MPs, peers and local authorities.
See reports section for third runway related reports and briefings: https://hacan.org.uk/?p=5024
Our Flickr page has great photos of pictures of campaigning  events – check it out to see the range of protests that have been taking place