Heathrow to shut southern runway for repairs – update
30/7/20
Heathrow is carrying out major repair work on its southern runway whilst traffic volumes are low because of the impacts of COVID-19. The extent of the work means that they will not need to do major repairs so frequently in the future. 
Here is the latest information from Heathrow on how it will affect flights:
"Phase 1 of the works started on 13 July and I can confirm that we'll be moving to Phase 2 from Sunday 2 August and so this will mean we will follow our usual runway alternation schedule, with runway alternation taking place at its usual time at 3pm when we are on westerly operations. From Monday to Friday at 8pm each evening, the southern runway will close until 7am the following morning – meaning the northern will be the only runway in use during that time. For communities this means that those overflown by flights using the northern runway will experience more aircraft noise than usual, whilst those communities usually overflown by flights using the southern runway will experience less aircraft noise.
We still anticipate that these works will continue into September and possibly through to October.
Flight Paths: our top topic
Flight paths are the top topic people search for on our site. For basic information, click on the side-bar or scroll down this page. We are always happy to answer your questions. Email johnstewart2@btconnect.com
Our latest blog examines the reasons why flight paths are residents' biggest concern and calls on the industry to use the reform of flight paths that was underway before lockdown to improve the lot of communities https://hacan.org.uk/blog/?p=660
There may be delays in reforming flights paths because one of the things driving the changes was the predicted growth in air travel which because of COVID is going to be less than expected, certainly over the next few years. 
You might be interested in our 2017 report on London's Most Overflown Boroughs (includes Heathrow and London City aircraft): report
Flight Paths At-a-Glance
Why is wind direction important?  Planes need to land and take-off into the wind (unless the wind is less than about 5 knots). But it is wind direction at 3,000ft that is the determining factor.  In a typical year, the west wind blows about 70% of the time.
Are there fixed routes?  In some places. For the final 8 or so miles before landing, planes are expected to be lined up with the runway.  And on departure must stay on their flight path until they reach at least 4,000 ft.  Otherwise nothing is fixed though in practice some areas are much more overflown than others.
Will I be overflown all-day long?  It depends where you live.  If you are under the final approach as planes arrive over West London, you get a half day's break as planes switch runways at 3pm.  Elsewhere, you can get all-day flying.
Will a third runway affect flight paths?  It will need the creation of new arrival flight paths lined up with the new runway. And also some new departure routes.  It will mean more planes of some of the existing approach paths.  But is may mean fewer planes over communities further from the airport as Heathrow has said it will introduce rotating flight paths to give these places relief.
Will flight paths change?  Yes, new the introduction of new technology will mean the introduction of more precise routes (at airports across the world) whether or not a third runway is built.  We won't know the details of these new routes for several years yet. 
For more on flight paths, click on the side-bar or scroll down this page.  
Night Flight Petition
Richmond & Twickenham Friends of the Earth has published a petition for night flights to be suspended while Heathrow and other airports are below capacity.  The link is: https://actionnetwork.org/petitions/suspend-night-flights-while-uk-airports-are-operating-below-capacity
Night flights remain a huge issue for a large number of our members who would like to see them banned until at least 6am. 
Supreme Court grants Heathrow leave to appeal 3rd runway ruling
7/05/20
The Supreme Court announced today that it had granted Heathrow leave to appeal the ruling runway decision of the lower court.   The Supreme Court announced on 16th May it will hear the appeal on 7th and 8th October
For details of the Supreme Court's decision: https://www.supremecourt.uk/news/permission-to-appeal-decisions-07-may-2020.html
For details of HACAN's reaction, together with an explanation of what this might mean: https://hacan.org.uk/?p=6040
For details of the earlier verdict by the Appeal Court: https://hacan.org.uk/?p=606
Poll shows people enjoyed the peace and quiet of lockdown
2/7/20
Heathrow suspends work on 3rd Runway 
15/03/20
Heathrow has suspended work on a 3rd runway until its future becomes clearer.  That means that the short consultation planned for this Spring will not happen.  Heathrow had intended to submit its planning application in the autumn for consideration at a Planning Inquiry.  That has been put on hold.
Community Contract
7/6/2020
The Coronavirus lock-down has revealed a lot of anger amongst airport communities at the way they have been treated by their airports over the years and a feeling that it has taken the coronavirus crisis to give them some of the peace and quiet they have been yearning for.
Communities are looking for a better, fairer deal.  The Government has a real opportunity to ensure this happens in its forthcoming Aviation White Paper.  A dozen airport community groups across the UK have signed a proposed community contract with airports.  It builds on some of the proposals in the DfT's Green Paper and also on some of the processes and ideas which Heathrow has been developing. 
You can read the proposed contract here:  http://hacan.org.uk/wp-content/uploads/2020/06/Community-Contract-with-their-airport.pdf
New Report:  London City has overestimated economic benefits of expansion by up to 50% 
19/03/20
A major report, published today, has found London City Airport has overestimated the economic benefits of its expansion proposals by as much as 50%.  The report, commissioned by campaign group HACAN East from the independent Dutch consultants CE Delft (2), shows that the benefits of the proposed expansion would be over £200 million less than the airport has claimed.
The full report: http://hacan.org.uk/wp-content/uploads/2020/03/CE_Delft_190363_Review_of_the_economic_impact_analysis_of_the_expansion_of_London_City_Airport.pdf
A  short briefing on the report:  http://hacan.org.uk/wp-content/uploads/2020/03/CE-Delft-report-briefing.pdf
For more information:  www.hacaneast.org.uk  
Flight Paths: our top topic
Have flight paths changed?
We get more emails and queries about this than anything else. The answer is that since 1996 there have been no formal changes.  But two things have happened.  Over the last decade or so departures have become increasingly concentrated down the centre-line of the Noise Preferential Routes (the three mile wide area they must stay in when leaving the airport) and the corridors used for arrivals have become more concentrated.  It means some areas are getting many more planes and others less.
Additionally, air traffic controllers are permitted to vary the number of planes over individual areas as they guide aircraft in and out of the airport. An increase in flights can also occur if there are more flights arriving from or departing yo particular destinations.
Are aircraft on arrival flying lower?
HACAN carried out a short survey on this in March 2020.  Heights have remained about the same over the last decade.  Generally all aircraft are still flying at much the same height, but because more of them are now larger, heavier aircraft (which are often louder), this larger size and increased loudness gives the false impression of them appearing to be lower:  http://hacan.org.uk/wp-content/uploads/2020/03/Heights-of-aircraft-since-2010.pdf
Are aircraft on departure flying lower?
In July 2018 the Civil Aviation Authority published a major report on departures.  It found that some aircraft were lower on departure.  Summary of the report: https://publicapps.caa.co.uk/docs/33/20180719%20CAP1691a%20Departure%20Noise%20Mitigation%20Summary%20Report.pdf 
18 June 2019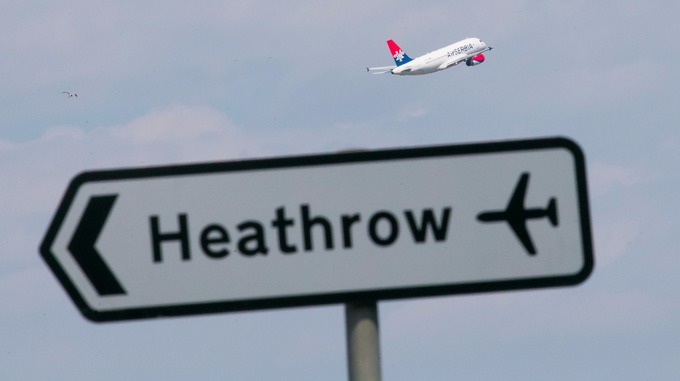 Heathrow  is planning the biggest change to its flights paths since it opened in 1946.  It will have a fundamental impact on residents.  Flight path changes will happen with or without a third runway.  The are technology-driven, not runway-driven.
NOTE THAT THE TIMETABLE FOR THE CHANGES MAY SLIP DUE TO THE COURT OF APPEAL'S RULING ON THE THIRD RUNWAY.  NEW FLIGHT PATHS CANNOT BE FINALISED UNTIL IT IS CLEAR IF HEATHROW IS PLANNING FOR A 2 OR 3 RUNWAY AIRPORT.
We will not know the proposed new flight paths until 2022
Heathrow's major consultation on its flight path options closed on 4th March.
For more details on the proposals:Heathrow Flight Path Consultation: January to March 2019: Details on consultation and responses
The consultation its 3rd runway proposals, also now closed,  included further proposals on night flights, runway alternation and westerly preference as well as Heathrow's proposed noise envelope.
For details read the noise section of the HACAN Briefing
More flight path information:
You can find maps of flight paths on Heathrow's website: http://www.heathrow.com/noise/facts,-stats-and-reports/operational-data/annual-flight-maps
You can also track flights as they land and take-off: http://webtrak5.bksv.com/lhr4
And you can see what the flight pattern was like over your house during the past six years: http://xplane.bksv.com/xplane/
Check out our flight paths button for info about current flight paths and up-to-date developments, including some Heathrow initiatives to reduce the noise from planes in flight:  https://hacan.org.uk/?page_id=3311
HACAN is lobbying for short-term action to improve noise and flight paths.  Read our report: https://hacan.org.uk/?p=5135
Not just a West London problem – people relate their experiences on video of living with aircraft noise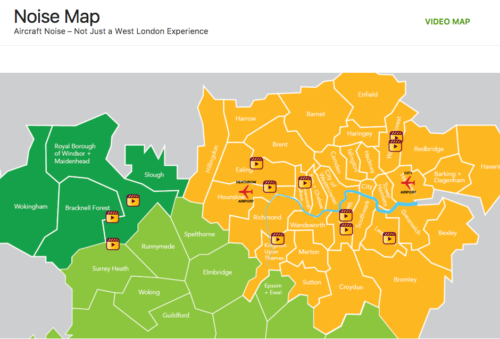 Click here to look at the videos: http://map.hacan.org.uk/
North London campaign forms
29/2/20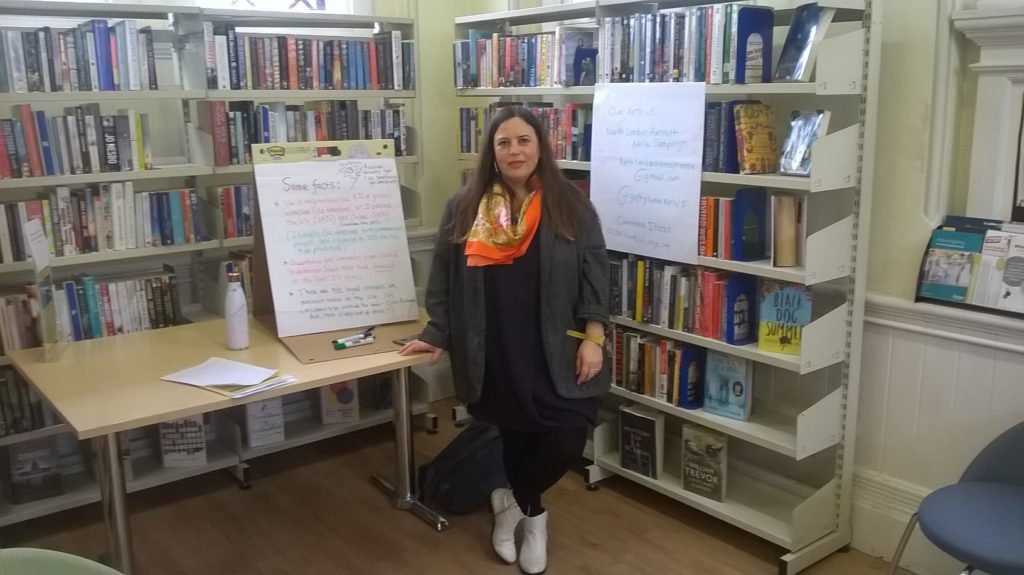 A good inaugural meeting  of the North London Aircraft Noise Campaign, organised by Giovanna Iozzi, took place at the end of February. HACAN will be working with the campaign on a study assessing why people have become more disturbed by aircraft noise in parts of Haringey in recent years.
Video:
Crowded Skies
28th August 2019
Here is a great video HACAN East has produced and released today showing not only what it is like to live with London City – and Heathrow – planes flying overhead but also what possible solutions might look like: https://youtu.be/KAnKUlxg7EY
Heathrow still in a noisy league of its own
The numbers are taken from the latest noise action plans published by the UK airports in early 2019.
And Heathrow tops the European league: http://hacan.org.uk/wp-content/uploads/2020/06/European-Airports-numbers-impacted.pdf 
Many people are in despair about the constant noise over their heads.  95% of the emails HACAN gets contain a complaint are from areas which get no respite from the noise.  Read more here
Read why HACAN backs respite here
We also get a lot of questions about the metrics used to measure noise annoyance. A short HACAN paper explaining noise metrics.
And why Heathrow is using much better metrics to measure noise annoyance than before: click here
ExPlane is a new app to measure aviation noise which the public can use.  See here
Here's a list of the European airports which overfly the most people: http://hacan.org.uk/wp-content/uploads/2020/04/European-Airports-numbers-impacted-2.pdf
The impact of a Third Runway
A new runway at Heathrow would mean just over 700 extra flights each day.  A total of 760,000 planes would use the airport.  Currently there is an annual cap on  flight numbers of 480,000.  A third runway would mean people in West London under the existing flight paths will lose part of the half day's break from the noise they currently enjoy. It would of course also mean many people under an arrivals or departure runway for the first time. On March 21st 2017 a new coalition was launched to oppose a third runway at Heathrow.  The No 3rd Runway Coalition consists of 18 organisations and is backed by MPs, peers and local authorities.
See reports section for third runway related reports and briefings: https://hacan.org.uk/?p=5024
Our Flickr page has great photos of pictures of campaigning  events – check it out to see the range of protests that have been taking place